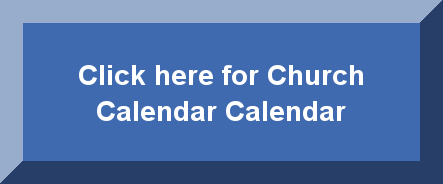 First United Lutheran Church * info@firstunitedroseau.org * 218-463-1392 * Roseau, MN

Communion  is offered the 

1st and 3rd Sunday 

of each month.

Sunshine Girls

If you would like to be involved call Carol Poell at 463-2024 or 242-4655 or contact the Church Secretary for more information.

Sponsor a Gideon Bible

 Greetings cards are available.

In Memory of, 

On Your Special Day, 

Thinking of You, 

In Recognition of, 

The display is in the Fellowship Hall.

Men's Breakfast

The first Wednesday of each month at 7:00 am.  All are welcome to attend.  There will be food and a devotional to help get your day started.  Short enough to get you to work by 8:00 am or earlier if you need to.

If you can stay longer, there is 

fellowship  until 8:30 am.

Hope to see you there!

Men's JAG meets every 

Tuesday morning at 6:30 am 

at the church.    

Feel free to join these guys!

​Women's Bible Study

Wednesday mornings at 9:30 am 

at the church.

Feel free to join the ladies!

See "Youth" page for youth group activities.

DECEMBER:

17 – Sunday School Christmas Program

17 - Christmas Musical - 7:00 pm

20 – Christmas Caroling/Fellowship Event

24 – Christmas Eve Services @ 5 pm & 10 pm

25 – CHRISTMAS DAY

Annual Christmas Musical 

The Christmas musical, "Light of the World ", directed by Mary Karl and accompanied by Ruth Eaton, will be presented at two locations on Sunday, December 17th:  

  4:00 PM, Our Redeemer's Lutheran Church, Badger

  7:00 PM, First United Lutheran Church, Roseau 

A freewill offering for "Operation Christmas Child"

 will be taken at FULC.

**Fellowship and goodies will follow each performance.**

In addition to vocalists from Our Redeemer's Lutheran Church, there are 10 musicians from FULC in the musical. We are especially pleased to have Pastor David and Patricia join us this year.

"Light of the World" is an uplifting musical spreading the message of hope through gospel and song. It includes some of the most beloved Christmas carols such as; 

"What Child is This", "Come, Thou Long-Expected Jesus", 

"We Three Kings" and other familiar hymns as well as some new Christmas favorites, such as, 

"Let There Be Light", and "Shine On".

Mark your calendars and be sure to attend 

one (or both) of the performances.